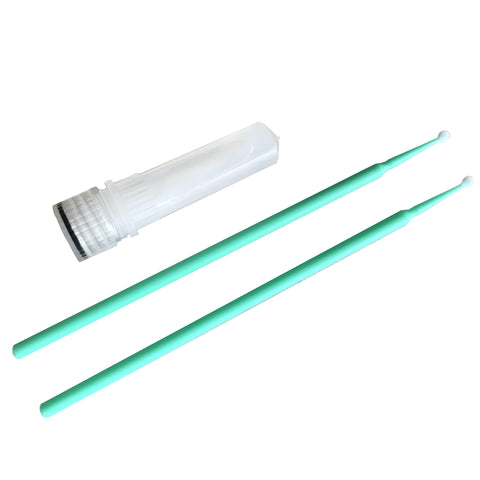 Tribosys Switch Lubricant
This kit is made for switches to enhance your typing experience. Tribosys 3204 is a Krytox™ GPL 204 Grade 0 Equivalent produced by the chemical company Miller-Stephenson. It is intended as a general purpose, mid-thickness switch lubricant. Tribosys 3204 is a semifluid grease, retaining the desirable qualities of popular lubricant blends in the community while being much more stable due to not being two different substances.
Non-Migrating Semifluid Grease
Longer lifespan of lubrication vs grease/oil mixtures. Lube switches less frequently. 
Virtually no material separation over time. Constituent components remain stable and bonded up to temperatures of (355F).
Formulated performance for all switch types. 
Consistent performance in the thinnest applications. Apply less material and get the same results!
The Lube Kit contains the following:
>2ml of Tribosys 3204 

(in Vial)

2 applicatior picks

Perfect amount for 110 switches (and a little more) when used properly
---
We Also Recommend